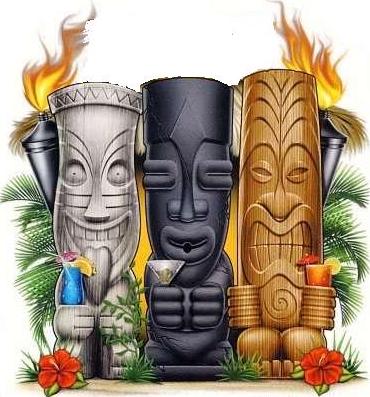 TIKI HEADS FUTURE TRIPS!
What is a Tiki Head? Where have we gone on the globe?
Click here to find out! >> http://www.tikitrips.com/tikiheads
Join our e-mail newsletter! news@tikitrips.com
Traveling alone or with just one or two companions is boring... especially when you can travel the WORLD with FRIENDS & have TEN TIMES THE FUN!! The TIKI HEADS always have fabulous, fun & interesting trips & destinations on our calendar... want to join us on a future Tiki Heads adventure? Here are our upcoming 2017-2018 Tiki Heads trips, check 'em out:















RIVIERA MAYA, MEXICO-- End of summer escape 2017!
Departs Sat., Sept. 30, 2017 for 4, 5 or 7 nights-- starting at $899* per person & up, all-inclusive!
Bonus: PRIVATE nonstop transfers included!
Included: nonstop air from DFW-Cancun/Riviera Maya, accommodations at the 4.5-star beachfront
Grand Bahia Tulum Resort in a superior room (or upgrade for just $10 per night to a jr suite superior!)
all meals in multiple restaurants, all drinks in several bars/lounges, in-room minibar, room service,
roundtrip PRIVATE airport transfers & all taxes!
Full payment due at time of booking; call us for the most up-to-date prices or travel from other cities.
Available to book now! Call us at 214-478-4200 to book.
For complete trip pictures & details: http://www.tikitrips.com/tulum2017
And be sure to like our "Tiki Trips!" page on Facebook for first notification on trips!
*Price is per person based on double occupancy; single room is available for $50 per night more. Add $100 per night for every extra night you wish to add.
Not included on this trip: airline baggage fees; tours/excursions & activities, travel protection coverage (unless specifically requested & purchased at time of original deposit payment), souvenirs, items of a personal nature, or resort incidentals.
Other departure cities & travel dates may be available; please ask your Tiki Trips agent for more details!















THANKSGIVING WEEK 2017 (late November 2017)-- PARIS & PALACES!

Departs Sat., Nov. 18 to Sat/Sun., Nov. 25/26, 2017 (or extend 2 nights to Versailles)---

$1999* per person & up for Paris, add $250* pp for Versailles (price subject to change)

Included: air from DFW (or your home city); 6 nights or longer in Paris at 4-star hotel; daily full breakfasts;

all major museums & sights in Paris; optional visits to Palaces of Versailles, Fontainebleau, Malmaison,

Vincennes, Paris Christmas market, Pere La Chaise, Tiki Trips tour guide, & all air/hotel taxes.

Join us for our annual Paris pilgrimage to the "City of Light" for the start of the Christmas season!

Available to book now! Call us to reserve at 214-478-4200

For complete trip pictures & details: http://www.tikitrips.com/paris2017

And be sure to like our "Tiki Trips!" page on Facebook for first notification on trips!

*Price per person based on 2 in room; add $100-$120 & up per night for a room to yourself. Departing from another city? Want to travel different dates? No problem, just call us… we can customize your trip however you wish! Price can change at any time; the sooner you book, the better!

Not included with this trip: meals & drinks other than breakfasts, activities other than those specifically listed , spa, minibar, internet, phone calls, laundry, hotel incidentals, or ground transportation of any kind while in France (such as taxis, buses, Metro/subway, or trains);

travel protection, tours outside Paris

(except th

ose specifically listed as "included" below) or Paris daily hotel fee of 4-6 Euros per person per night, only payable directly to hotel at checkin.

Tour guide is included if there are at least 10 persons going to make it a group. This is a group trip & substitutions of certain elements may need to be made due to lack of availability of rooms & accommodating everyone; Tiki Trips & its agents reserves the right to make substitutions on trip inclusions whenever absolutely necessary. Some activities/sights may not be available on certain days of the week and/or seasonally/time of year; Tiki Trips & its agents are not responsible for unavailability of activities/sights or operating days/times.

Prices can change/sell out at any time 'til booked with payment; please make your reservation ASAP!

Other departure cities & travel dates may be available; please ask your Tiki Trips agent for more details.















HAWAII for NEW YEAR'S 2018!
Honolulu, Waikiki, Pearl Harbor & more--island of Oahu
Add-ons to other islands available
Fri., Dec. 29, 2017 for 6 nights; add-ons to other islands available
Prices & details TBA, will be announced late Sept. 2017















ITALY for Spring Break! March 2018
Florence/Tuscany & Venice for 7 nights, add-ons to Rome & other cities available
Fri., March 9, 2018 for 7-10 nights (or longer)
Prices & details TBA, will be announced late Sept 2017















JAMAICA on Memorial Day Weekend! Late May 2018
6 nights, ALL-INCLUSIVE! Air, hotel, meals, drinks, taxes & airport transfers included
Tentative departure date: Sat., May 26- June 1, 2018 for 6 nights
Prices & details TBA, will be announced Jan 2018















And much more...
Call us for more info… come join the Tiki Heads, a fun group of traveling friends on amazing adventures around the world!
Mahalo, gracias, merci, grazie, & t'ank ya, mon!
~ Your Tiki Trips agents
TIKI TRIPS, LLC -- Unique vacations to exciting destinations around the world!
-- Certified Honeymoon & Destination Wedding Specialist
2821 McKinney Avenue, Suite 5 (in the heart of Uptown!)
Dallas, TX 75204
214-999-1009--phone
1-877-999-1009— toll-free across the U.S.A.
E-mail: info@tikitrips.com
Website: www.tikitrips.com
We SPECIALIZE in VACATIONS, HONEYMOONS & DESTINATION WEDDINGS!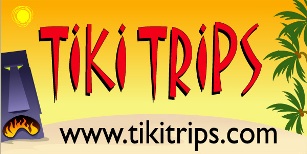 We would love to help you plan your next exciting vacation to:
HAWAIIAN ISLES~ MEXICO~ JAMAICA~ CARIBBEAN ISLES~ BAHAMAS~ BERMUDA
U.S.A.~ CANADA~ CRUISES~ COSTA RICA~ BELIZE~ CENTRAL & LATIN AMERICA~
TAHITI/ BORA BORA/ MOOREA~ FIJI~ COOK ISLES~ AUSTRALIA/NEW ZEALAND~
BRITISH ISLES~ EUROPE~ MEDITERRANEAN~ MIDDLE EAST~ AFRICA & SAFARIS~ ASIA
SPECIAL OCCASION TRIPS: HONEYMOONS~ DESTINATION WEDDINGS~ BIRTHDAYS~
ANNIVERSARIES~ GRADUATION TRIPS~ PROPOSAL TRIPS~ FAMILY REUNIONS~
BACHELOR & BACHELORETTE TRIPS~ CORPORATE INCENTIVE GROUPS
SPECIAL INTEREST TRIPS: SPORTS TRIPS~ SKI~ GOLF~ DIVE~ CULINARY/WINE TOURS~
ADVENTURE~ LADIES' TRIPS (HOME/GARDEN TOURS, SPA, SHOPPING)~ BUDDY WEEKENDS
Contact us today!
HELPFUL LINKS for your trip:
http://www.tikitrips.com/toptenreasons -- Top 10 reasons to book with the Tikis!
http://www.tikitrips.com/triptestimonials -- Testimonials from Tiki Trips clients themselves
http://www.tikitrips.com/honeymoons101 -- Planning your perfect honeymoon
http://www.tikitrips.com/dwinfo -- Destination wedding pictures, policies & info
http://www.tikitrips.com/passport.htm -- All about passports
http://www.tikitrips.com/strongarm -- Dangers of booking on the internet
vs. the safety & security of Tiki Trips!
All payments are non-refundable, non-transferable & non-changeable once made; please be certain of travel plans before payment. PASSPORTS ARE NOW REQUIRED FOR U.S. CITIZENS TRAVELING TO ALL INTERNATIONAL DESTINATIONS (including MEXICO, COSTA RICA, CARIBBEAN ISLANDS, CANADA & EUROPE/U.K.)... get one soon! (Passports can be obtained through your local gov't tax office or main U.S. post office… please visit our website's main page at the bottom for more helpful info on obtaining a passport). If you are not a U.S. citizen, please check your country's consulate as to what is required for your travel, additional paperwork may be necessary for non-U.S. citizens. Don't forget to re-confirm all flights with the airline 24 hrs prior to travel for any last-minute changes, & be sure to arrive at the airport 2 hrs before departure with proper identification. Happy travels!
*Price is per person based on double occupancy; solo traveler pays more, please check trip link/page next to trip listing for specific details of that trip. Trips, prices, dates & offerings may change due to market fluctuation & availability. Some resort fees & taxes may not be included depending on destination & hotel. Meals, drinks, tours/excursions & other items are not included unless specifically stated. Though rare, prices & trip inclusions may be subject to change at any time without notification due to currency fluctuations, fuel costs, labor costs, & contracts with various travel entities. All trips are subject to sell out at any time and/or have price hikes until paid in FULL. Tiki Trips LLC & its affiliates are NOT responsible for, including but not limited to: schedule changes/delays of airline, hotel, transfers or tour; flight seating arrangements (which may be at the discretion of the FAA or airline); hotel room type/location provided vs. requested; physical conditions or overbookings of flight, hotel, car, tour, or any travel related item; activities or restaurant reservations; inclement weather; acts of God, war, terrorism, strike or government action; illness or accident before, during or after travel; incidental extra charges related to hotel, car rental, tour, cab or other trip incidentals (charges incurred during stay or rental); traveler's personal happiness; traveler's compliance (or lack thereof) with rules & regulations of airlines & local laws, foreign or domestic while on their trip; personal conduct of traveler and/or traveler's companions of an illegal, destructive, abusive and/or threatening nature while on their trip that may forfeit travelers' vacation plans with no refund or compensation given; traveler's lack of proper travel documentation, immunization, visa, identification or any other elements required for travel; incorrect legal traveler name provided; late check in for flight, hotel, transfer, car, tour, or other travel related item; travel insurance coverages (or lack thereof) & restrictions; or any other travel items or situations beyond the control of the travel agent & agency. Restrictions apply; please contact your agent for more info.